My winter break starts today at precisely 3:15. The first week of break I plan on baking, decorating and eating a ridiculous amount of cookies, visiting with family and friends, and listening to the complete Messiah.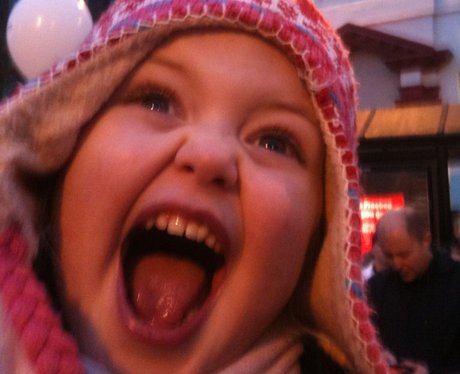 This pretty much sums up how I feel about break...
The second half of break will not be nearly as fun as I have to...
1. Get ready to start grad school (again) on January 14th. Need to buy books, check on financial aid and pay tuition. Blerg...
2. Plan out Spanish Club lessons. This past semester I only had 20 kids from the 4th & 5th grade and I planned it on the fly. This did not work for me. With the school musical, art club, STLP and Girls on the Run I have a lot of competition for 4th & 5th graders so I've decided to open it up to 2nd - 5th grade this next semester. My idea is to have a semester long virtual field trip to a target language culture. One week we'll make passports and go through immigration. The next week we'll "visit" famous landmarks and ask people to take our pictures, etc. Need to get a basic outline and schedule done before we start.
3. Plan out Spanish Enrichment lessons. Something else I did on the fly this past semester but with better results than Spanish Club. Still, with grad school on my plate I want to make sure I have an outline of what we'll be doing so all I have to do is pull things together rather than think up plans AND pull everything together the day before.
4. Sketch an outline of lessons for the rest of the year for all grade levels. I'm pretty sure my 4th & 5th graders will take the remainder of the year to finish our 4 units. The 2nd & 3rd graders will probably get through things a bit quicker so I'll need to make sure I know what I'm doing next. Same with K-1.
5. Write new blog posts!
Will you work over the winter break? What do hope to get done while school is out?
Merry Christmas and Happy New Year!